How It Works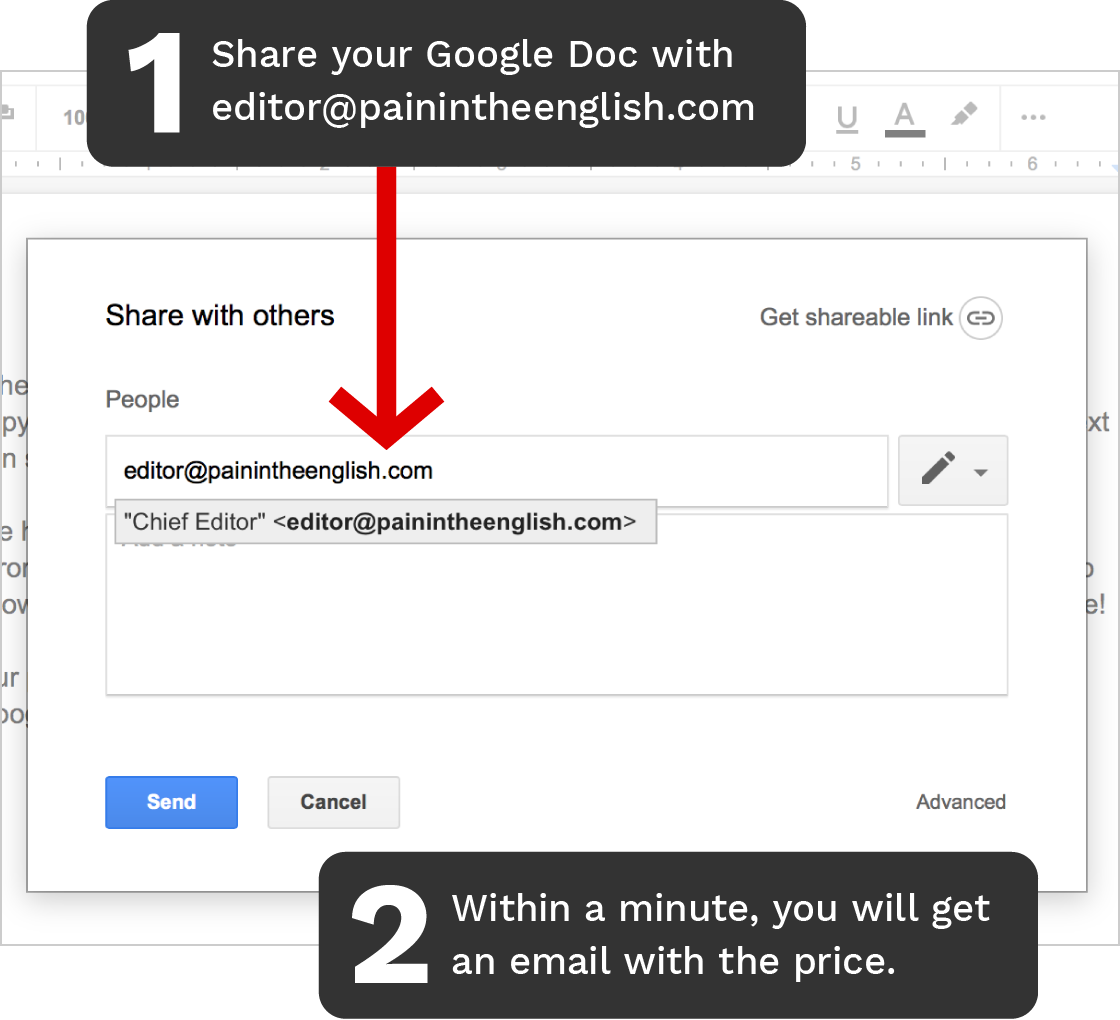 Take the Pain out of Proofreading!
Want to make sure that there are no embarrassing errors in your press release, job application, or marketing copy? Or, is English your second language, and you want to make sure that you sound professional? We can help you.
Upload your Microsoft Word (.docx) file here:
Or, share your Google Doc with editor@painintheenglish.com. Within seconds, you will receive a notification with our price, and a link to place your order.
Once we have received your order, we will edit your document within 24 hours. All our editors are American (mostly New Yorkers). We do not outsource overseas. Learn More »
Recently on Discussion Forum