Proofreading Service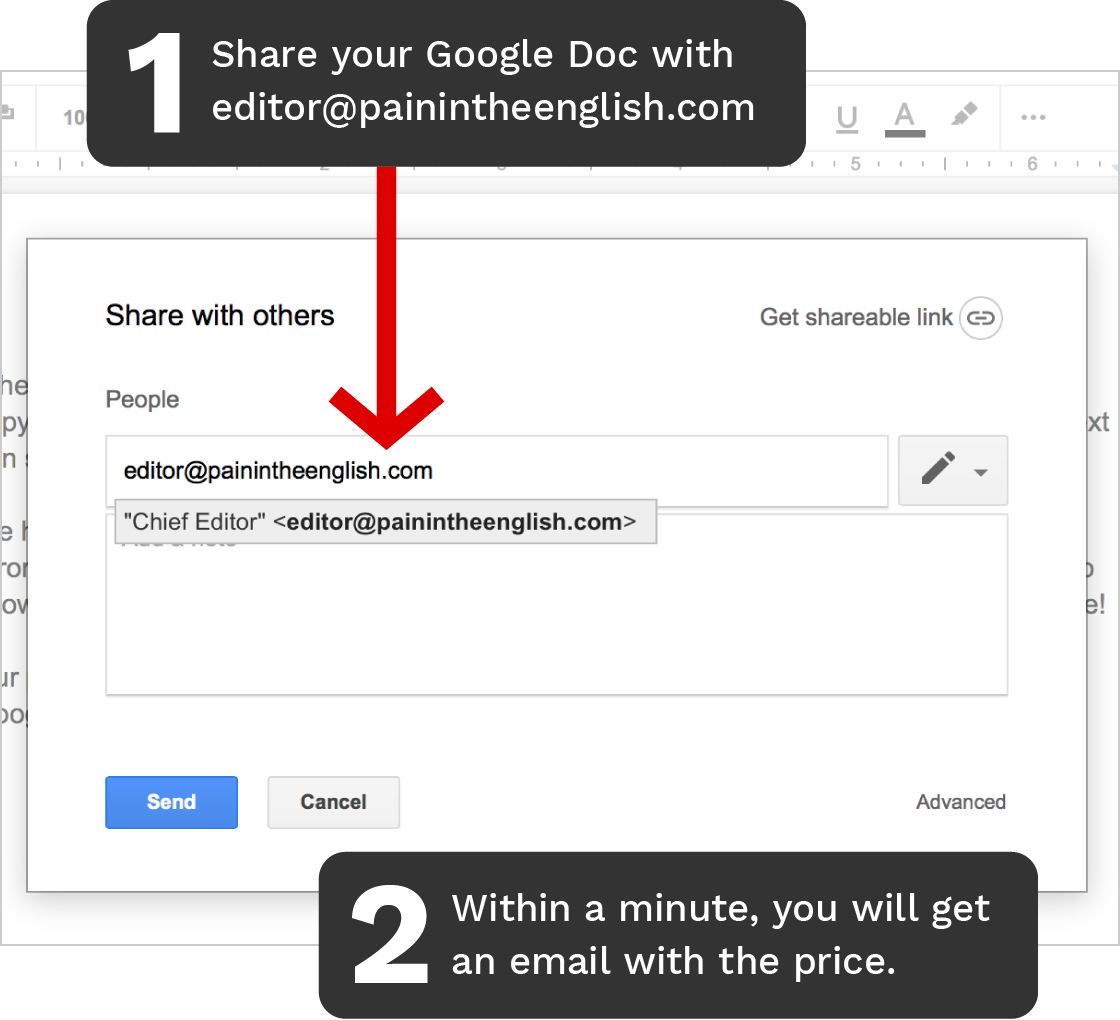 Take the Pain out of Proofreading!
Google Docs
Share your Doc with editor@painintheenglish.com. Within a minute, you will receive an email with our price and a link to place your order. See below for more details.
Microsoft Word
Upload your file (.docx) below:
Once we have received your order, we will edit your document within 24 hours. Our editors are American (mostly New Yorkers). We do not outsource overseas. Learn More »
Need a quick estimate? Enter the number of words below to get an estimate:
Or copy and paste your text here to count the number of words.
How to Share Your Google Doc
Step 1
Copy our email address: editor@painintheenglish.com
Go to your Google Doc.
In the upper-right area of your Google Doc, click on the button labeled "Share".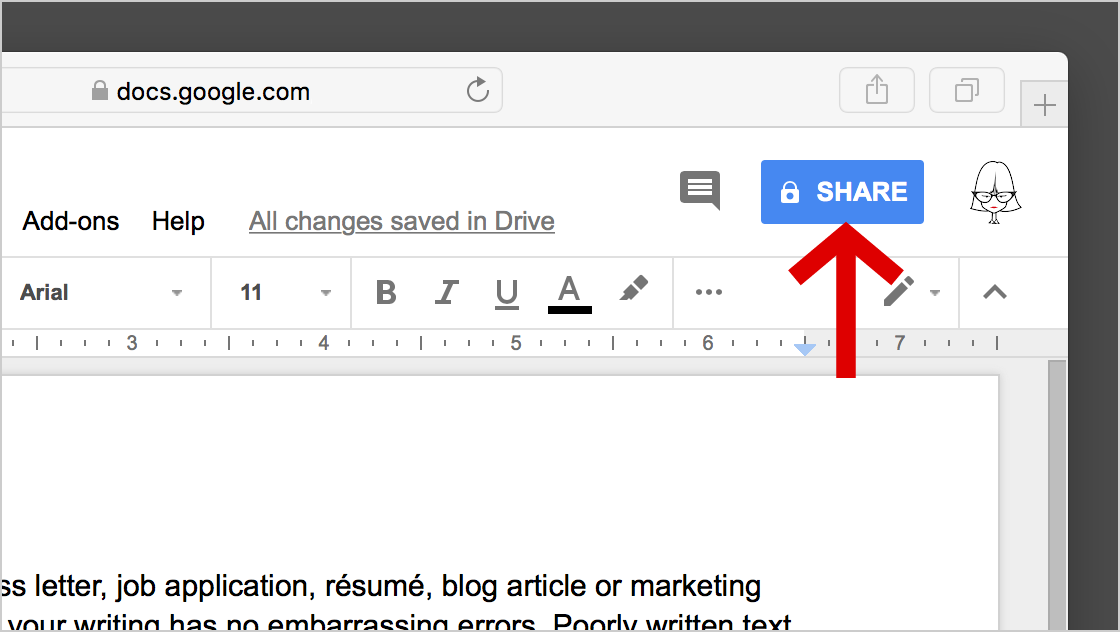 Step 2
A dialog box should pop up. In the field that says, "Enter names or email addresses..." paste (Ctrl+V or Command+V) our email address.
Click on the button labeled "Send".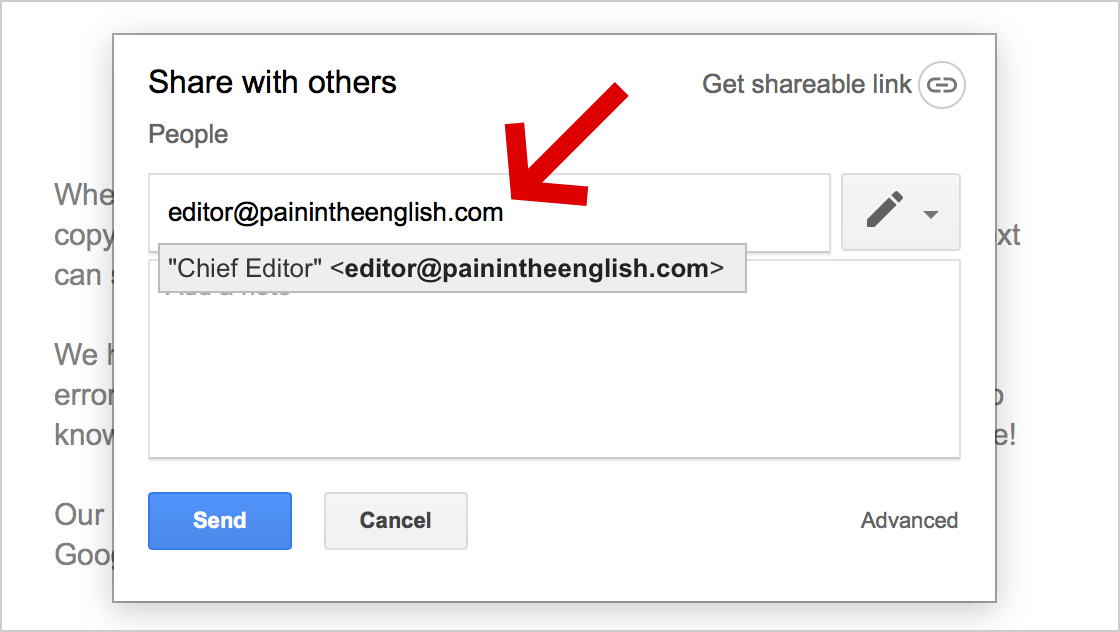 Step 3
Check your email
You should see our price for proofreading your document and a link where you can pay with your credit card.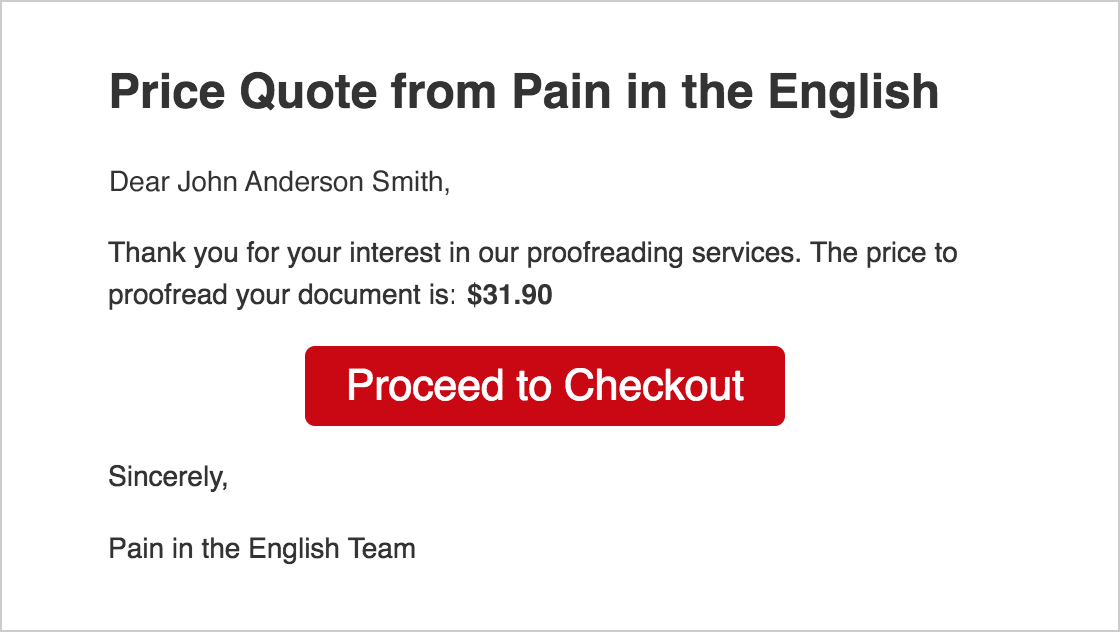 Step 4
The link will take you to our checkout page where you can place your order.
That's it! Now wait for your document to be proofed within 24 hours. We'll email you as soon as it is ready.