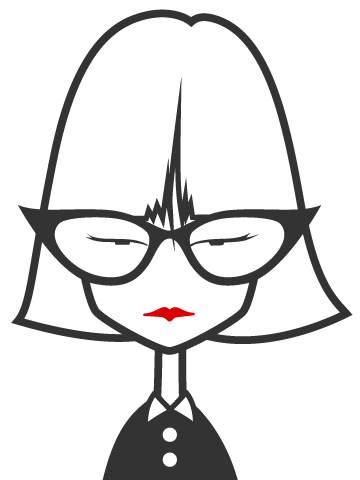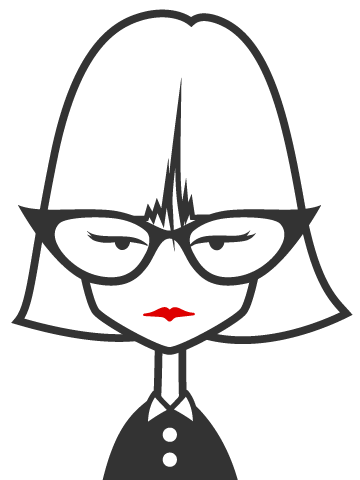 Take the Pain out of Proofreading!
Whether you are writing a business letter, job application, résumé, blog article or marketing copy, you need to make sure that your writing has no embarrassing errors. Poorly written text can sound unprofessional, unreliable, or even untrustworthy. We can help you.
We have a pool of highly qualified proofreaders in the US who are going to eradicate your errors like they are plagues. So, stop asking your friends for favors. They are busy too. Who knows when they'll get around to it. We'll get it done within 24 hours, so just consider it done!
Our pricing is simple: 2.5 cents per word. Upload your Microsoft Word file or share your Google Doc; we'll immediately quote you an exact price.
Upload your Microsoft Word (.docx) file here:
Or, share your Google Doc with editor@painintheenglish.com. (Follow the steps below.) Within seconds, you will receive a notification with our price, and a link to place your order.
We take privacy and confidentiality seriously. We will not share your document with anyone other than our proofreaders.
We look forward to reading your document!
How to Share Your Google Doc
Step 1
Copy our email address: editor@painintheenglish.com
Go to your Google Doc.
In the upper-right area of your Google Doc, click on the button labeled "Share".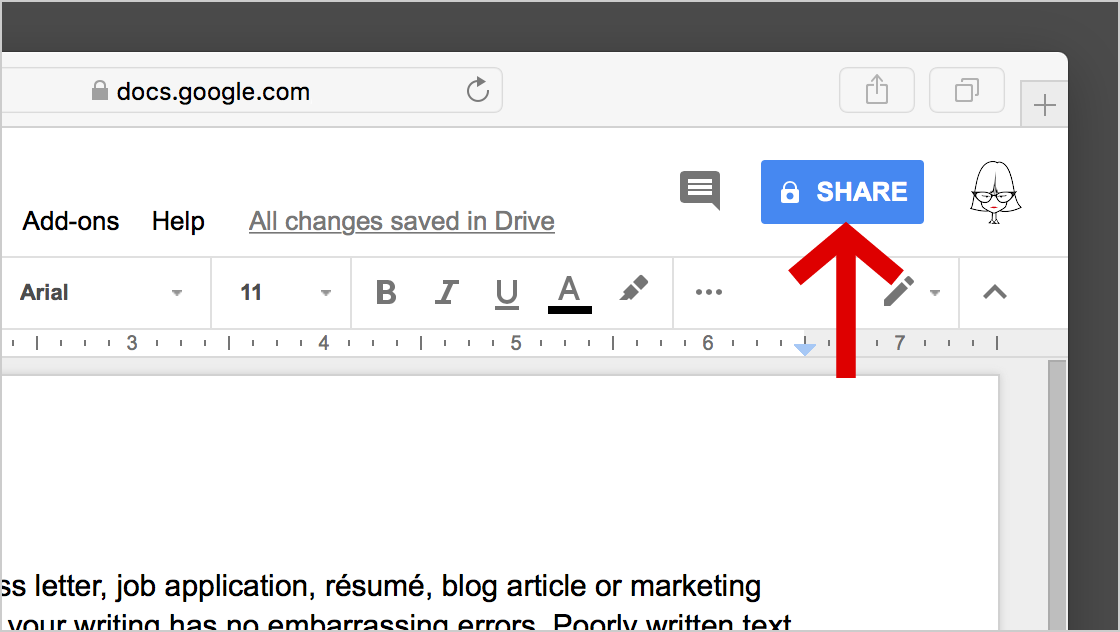 Step 2
A dialog box should pop up. In the field that says, "Enter names or email addresses...", paste (Ctrl+V or Command+V) the email address.
Click on the button labeled "Send"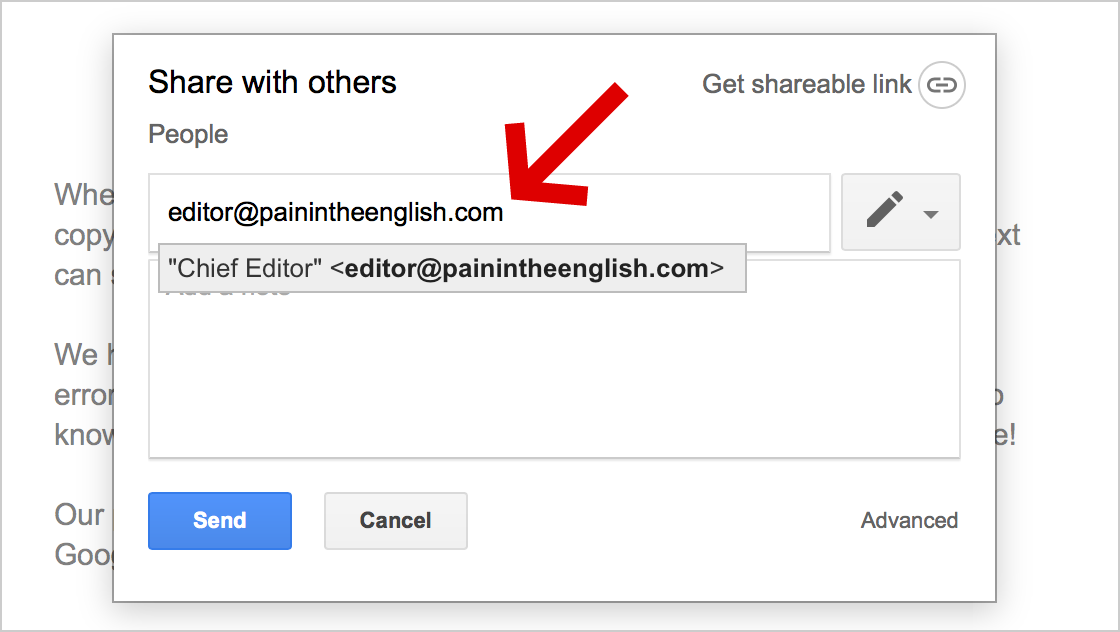 Step 3
Wait about 10 seconds, and click on the button that says "Comments" (in the upper-right area).
You should see our price for proofreading your document and a link where you can pay with your credit card.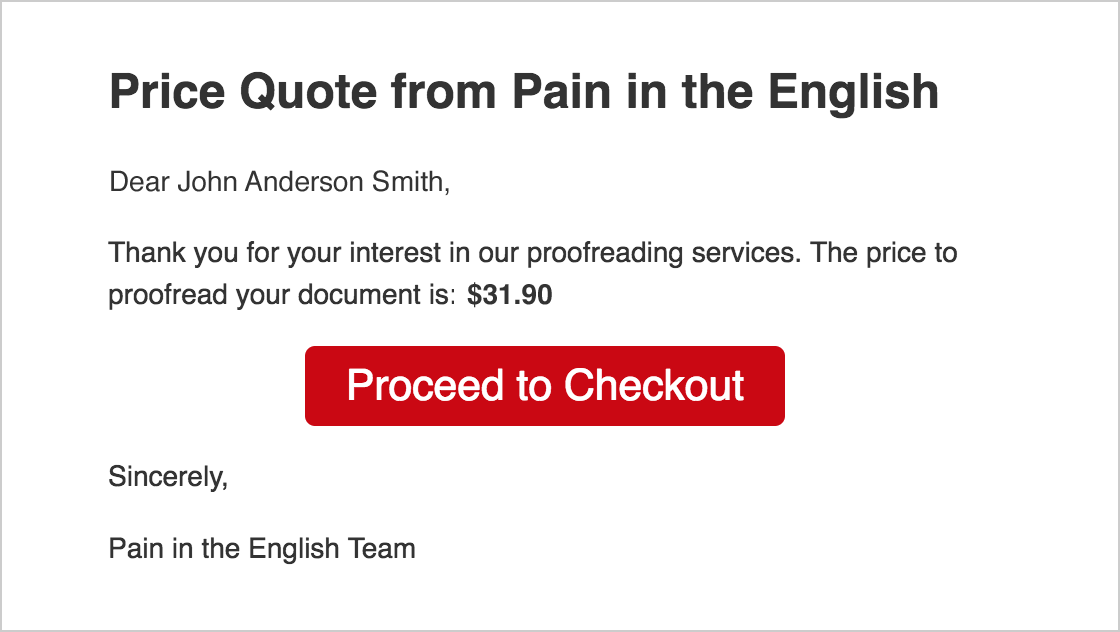 Step 4
The link will take you to our checkout page where you can place your order.
That's it! Now wait for your document to be proofed within 24 hours. We'll email you as soon as it is ready.